In an interview with Elle, Net-A-Porter's founding investor, Carmen Busquets, discusses her work with Glasswing International and her hopes for the philanthropic endeavors of the fashion industry as a whole.
When asked about what inspired her to get involved with Glasswing International, Busquets said, "Having been born and raised in Venezuela, and being aware of the struggles endured by many throughout Latin America, I wanted to do something to make a difference ever since I left my country. I was introduced to Celina de Sola, Glasswing's president and co-founder, and we connected immediately. I already knew that the board and team were highly skilled and effective, and, most importantly, that they handled the organization's budget in a sustainable and super cautious manner.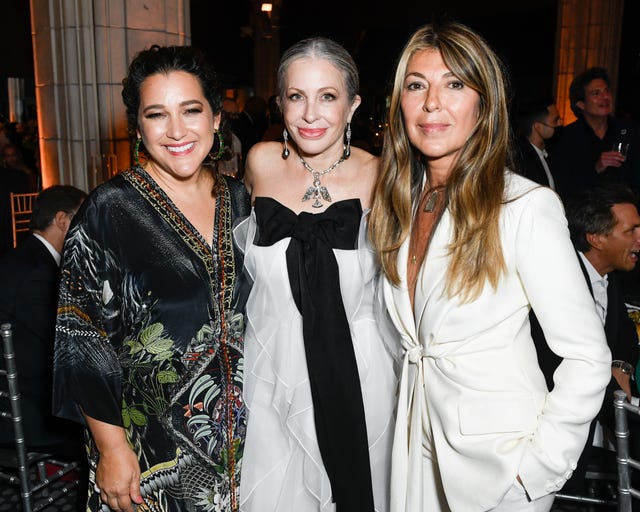 "I asked to visit a few of the bigger public schools that Glasswing worked with, and we traveled to some of the most challenging neighborhoods in El Salvador and Guatemala. In order to give it my all, I needed to see for myself that the organization was "the real deal." When we spoke to a group of girls from the Girls Clubs, I remember them being so surprised by the fact that I was such a successful single woman–they didn't even know that was an option. More so, I was shocked by how surprised they were by our visit. So many of them told me that they felt invisible, and like they weren't a part of society. I told them that they were, in fact, the most important part.
"But I realized that my words were not enough to give these children hope—they needed to see real action. Like me, they needed to see the direct impact of these actions, which is why so many of the young people who have taken part in Glasswing's programs later become volunteers and, in so doing, they reaffirm Celina's belief in the butterfly effect: small acts can achieve great impact."
"When it comes to fashion, my hope is that it will become a more sustainable industry where recycling and zero waste become commonplace practices that every brand adopts, whilst striving to create more individual collections made, where possible, in collaboration with artisans to keep ancient crafts alive and artisanal communities in employment," said Busquets regarding her hopes for Glasswing and the fashion industry in the future. "As a whole, I think the industry could do with being a little less pretentious and a lot more respectful of our planet's finite resources and the negative effects caused by our supply chains and production.
"For Glasswing, I hope we will be able to continue to grow our outreach so that we can empower more communities by providing children and young people with key life skills such as confidence, creativity, curiosity, and collaboration, as well as educational and economic opportunities. With support from caring adults, we also want them to believe in themselves without seeking anyone else's approval," she concluded.
Information originally sourced from Elle.