Jewelry designer Isabella Lalonde' brand run out of her New York apartment, Beepy Bella, has been making the rounds on Instagram and has become a favorite of celebrities. Garnering high-profile fans like Charlie XCX, Bella Hadid and more, the brand has certainly made waves.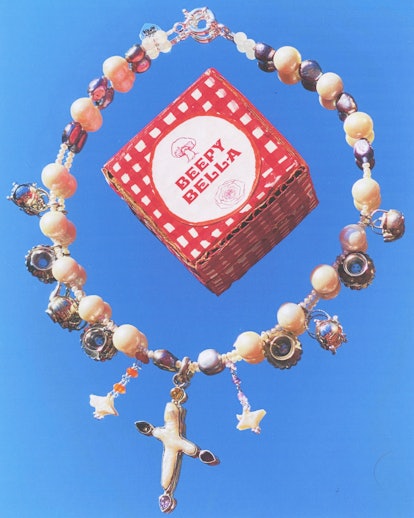 "I laugh a little because I started this in my kitchen for fun, and I didn't expect anything from it. I think it's honestly hilarious when I see even elf ears now are almost like, in my opinion, a mainstream thing. Everything I had been for so long of my life had been super niche," she said in an interview with NYLON. "It didn't have that publicness to it. I've never been a person that had a lot of followers [or] that planned to. I've been around fashion influencers, but I've never expected that for myself. And I even remember saying to my partner a while ago when I was in college, 'I'm OK if I'm the type of artist that never gets recognized in my lifetime and I just make the weirdest stuff. That means the world to me.'"
Quarantine has been a time for growth for Lalonde's brand, as it invites artists to come and enjoy the Beepy Bella experience.
"I feel like the world I've created for Beepy Bella is like a utopia, and it's very much full of joy and self-love and creative expression, and I feel like people really can sense that energy," says Lalonde. "I almost think it's like a diary for me. It's a very, very personal thing. And all the art I make for it is like how I continue my art practice, like all the product photography is mostly done by me in my room and just conceptualizing and thinking about ways to further experiment with all the images."
While the future is unknown, Lalonde is optimistic that Beepy Bella will thrive in 2021.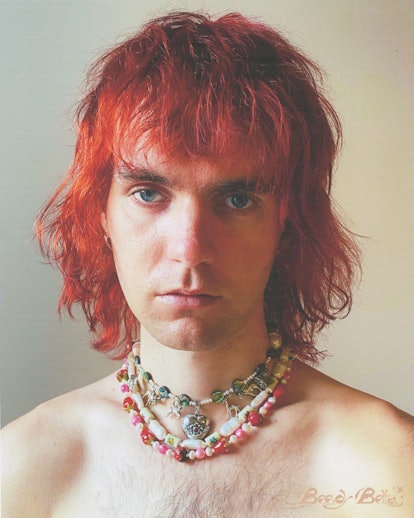 "In any case, I do see myself expanding and growing as artists and also as a brand and just really defining what I'm here to do. Keep people on their toes and expecting beautiful things that talk to them, think more about jewelry, or what they're wearing on their bodies," she says. "I feel like it's such a personal thing for me to create something with all this emotion, all this meaning to myself, and then have someone else purchase it and then put on their own set of meanings and their own set of emotions on the piece. I think that relationship with myself and my clients really keeps me engaged in the whole process of it. So I can only see that expanding in the future."

Information originally sourced from NYLON.